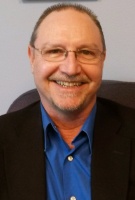 Tim Bedford
Executive Director
I am a Certified Psychiatric Rehabilitation Practitioner and have worked in the Mental Health Services Field for nearly 20 years. I contributed to the design and development of Central Iowa Recovery and was its actual first employee hired on April 10, 2012 as the Executive Director. I am also a contracted employee of The Center for Psychiatric Rehabilitation of Boston University as a Certified Program Development Consultant and Skills Trainer. I have been involved in the Intensive Psychiatric Rehabilitation Service Program in Iowa since its origin and continue to strive to improve services, as well as service provision, to individuals experiencing symptoms from mental illness.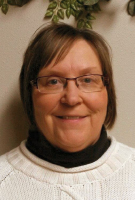 Deb Rohlfs
Clinical Director
Deb Rohlfs is the Clinical Director at Central Iowa Recovery. She is a Licensed Mental Health Counselor as well as a Qualified Psychiatric Rehabilitation Practitioner. She received her Master's Degree from the University of South Dakota. She comes to Central Iowa Recovery with 12 years' experience in the substance abuse and mental health field. To contact Deb you can call at 515-297-4386 or e-mail at
[email protected]
.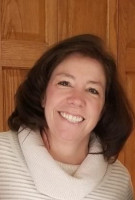 Aly Hicks
IPR/CSS
Counties-Marshall/Tama
I have been with Central Iowa Recovery since 2013. I've worked in the field of mental health since 1994, as a Targeted Case Manager, social worker for MCSD and a Qualified Psychiatric Rehabilitation Practitioner. I have my bachelor's degree in Psychology from UNI and hold an LBSW. I truly enjoy working with individuals and being involved as they find success and satisfaction in their lives. I am a lifelong resident of Marshalltown and an active member of the community. My office is in the Fisher Community Center and my phone contact is 641-751-8282.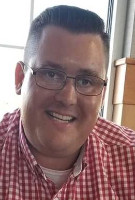 Brandon Greenfield
CSS/Peer Support
Counties-Story
Brandon Greenfield first became involved with Central Iowa Recovery in May of 2016 as a member of the IPR program at the corporate office in Webster City. Upon successful completion and graduation from IPR, along with additional training, Brandon achieved his goal of becoming a Peer Support Specialist with CIR in the fall of 2019. Currently, Brandon likes to find balance between family time, landscaping, and life on the farm as his journey through working in the field of mental health continues. Through sharing his life experiences, Brandon wishes to relate to his clients in an empathetic way to help improve their overall wellbeing. Contact 515.478.0619 in the Ames area.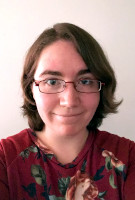 Jennifer Hightshoe
CSS/Peer Support
Counties-Boone
Is a peer support specialist for Boone County. She is an alumni of the IPR program and has lived experience. She enjoys helping other work through their recovery.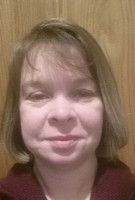 Jennifer Knott
IPR/CSS
Counties-Boone
I received my Bachelor's Degree from Buena Vista University with a double major in Psychology and Human Services. I began working at Central Iowa Recovery as a practitioner in December 2013. As a practitioner I assist my clients with learning about their mental health while reaching the goals they have set for themselves. My office in located in the Hardin County Community Services Office in Eldora. I can be reached at (641)373-7125.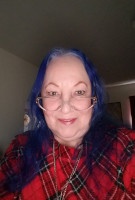 Pam Irelan
CSS/Peer Support
Counties-Hamilton/Hardin
I moved to Webster City, IA from Phoenix, AZ in April of 2012 to be closer to my father. I became a client of Central Iowa Recovery in May of 2015 and in the summer of 2018 I became a Peer Support Specialist. I help empower clients by developing a supportive relationship with them, helping them with personal goals or whatever is needed (taking them to get medication, food shopping or just listening to them talk). I love working with my clients, making them laugh, smile, and go "huh?" while they learn about themselves and become empowered. I see clients in Hamilton and Hardin Counties and can be reached at 515-297-4853.